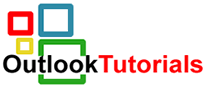 Let's face it. If you're like most people in the business world your day revolves around email, your calendar and the people and tasks involved with each; in a nutshell, that's Outlook. Unfortunately, even the smallest tasks in Outlook can take minutes to complete, which can add up if these things are the core of your daily workload. Wouldn't it be nice to cut corners with little shortcuts? Follow these quick tips to get the most out of Outlook during your hectic day at the office.
Here's another practical tip for using Microsoft Outlook...
1. Set reminders for follow-up. A heavily stacked Inbox isn't uncommon for many Outlook users, which often leads to messages that are forgotten about and headaches for many people. Set reminders for yourself on those important email messages by right-clicking a message, select Follow Up and then click Add Reminder. Then select the appropriate flag, flag color, deadline and reminder time.
2. Auto spell-check every message before sending. Not the greatest spelling whiz you know? Set Outlook to check your spelling in all outgoing email messages. Simply click on the Tools menu, select Options, click on the Spelling tab and then select Always check spelling before sending.
3. Permanently delete an email message with a single click. Deleting an email message from your Outlook for good can be a hassle after following the several steps necessary to do so. Instead of deleting the item, finding it in your Deleted Items folder and deleting it again from there, simply hold down the Shift key when you hit Delete for any message(s).
4. Rapidly undelete an email message. If you just deleted an email message and need to quickly bring it back to its folder, just press Ctrl and the Z key on your keyboard to make it return. This keyboard shortcut also works in other Windows applications, such as MS Word and Excel.
5. View several weeks in your calendar. If you'd like to see a customized view of multiple weeks in your Outlook calendar, first start by showing two months in your smaller calendar view in the top corner of your Outlook screen. Then hold down your left mouse button and drag to select up to six consecutive weeks, and let go. Those weeks will appear in your Calendar view for easy reference.
6. Swiftly retrieve all related messages for reference. If your Inbox is constantly flooded with email from a wide variety of contacts, sometimes remembering the topic at hand and what you previously said can be a challenge. To quickly pull up all email messages you have related to the topic you're reading about in a message, open the email, click the Actions menu, select Find All and then click Related Messages. A dialog will appear and all associated messages (received and sent) will be listed for you to peruse.
7. Customize contact information fields. You don't have to conform to the default contact information fields listed in your contacts' details. To add a custom field, open a contact, click All Fields, then select New. Then simply specify a field name, type and format.
8. Open any Outlook folder from your desktop. Use a desktop shortcut to open any of your Outlook folders instantly. Just drag the folder from Outlook into your desktop, and press Ctrl before you let go of your mouse to create the shortcut easily.
9. Launch Outlook in any folder you want. To open Outlook in a folder other than the default Inbox, click on Tools, click Options, select Other, and within the Advanced Options dialog specify the folder you would like Outlook to launch at start.
10. Quickly print any message. To print an email message, skip opening the message and choosing to print through menus. Instead, merely right-click on any message and select Print for a high-speed hard copy. Careful though, if you have multiple printers hooked to your network or PC, it will print to the default printer automatically.
Look for next month's newsletter, when we share another practical trick for using Outlook.
---
© Lookout Software, LLC. All rights reserved.
Microsoft and the Office logo are trademarks or registered trademarks of Microsoft Corporation in the United States and/or other countries.